09/10/2022 The Scenery of the Dee Book is now reissued by the Deeside Bookshop at Ballater and is on sale at various outlets in Aberdeen and on Deeside.

Example from my old Deeside Piper work recently added to the Banchory Heritage Facebook site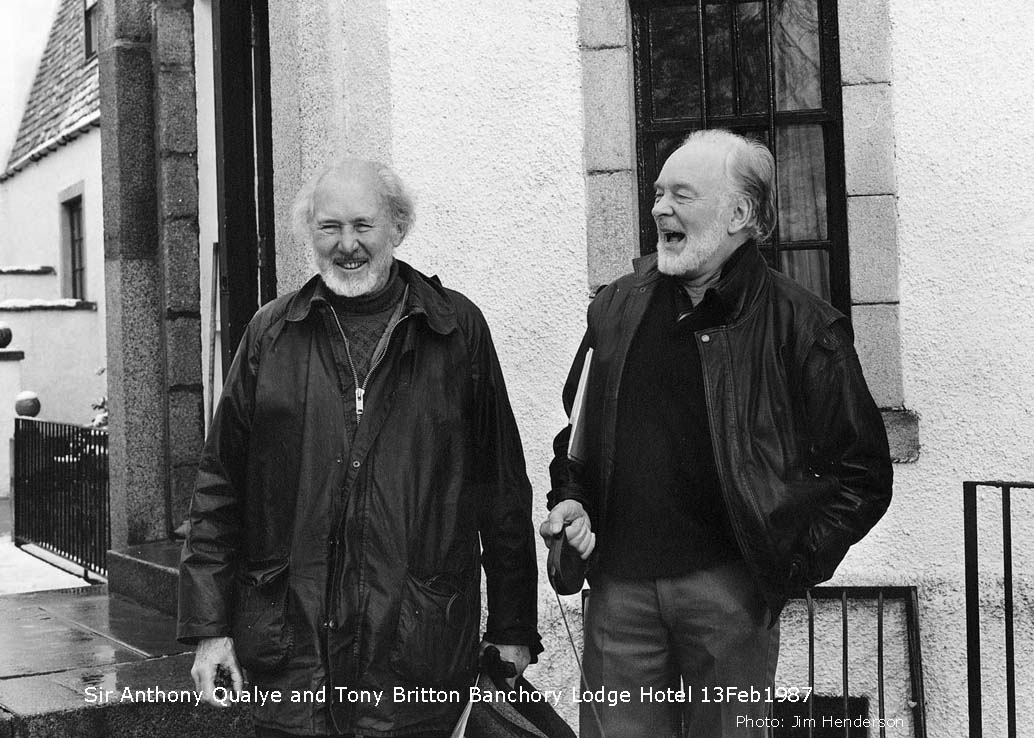 Seeing the Aurora Borealis in Scotland and the UK.
Two Internet sites that will help you to see displays:
www.spaceweather.com
Site gives best predictive information about Solar activity and likely storms affecting the Earth.
I would recommend looking at the Aurora Photo Gallery and seeing fantastic photographs of Aurora displays around the world, usually happening every night.
http://aurorawatch.lancs.ac.uk
Alert service for the AuroraWatch advising of storms happening from data source currently using a magnetometer source from Sumburgh.
Interesting article in wheretraveler.com about seeing and photographing Aurora displays:
http://www.wheretraveler.com/alaska/take-great-photograph-northern-lights
Where to see and purchase my photographs
My own online library is at Crooktree.com .
A selection of my Scottish and Aurora photographs are also on the Collections Library where they are available for purchase.
At the end of 2017 I also added all my collection of some 11, 700 photos from Crooktree Images to PICFAIR and these are available at the fixed price of £31.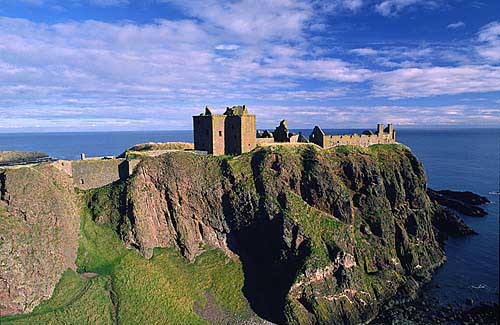 Dunnottar Castle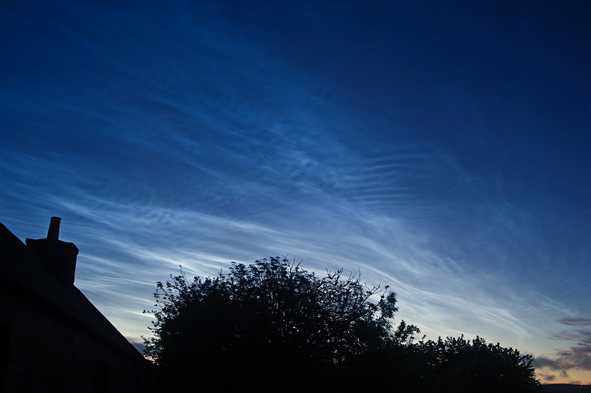 Noctilucent Clouds-meteor dust in the upper atmosphere-a rare summer event.
Born in Torphins with my early schooling in Banchory

I

later returned to

Royal Deeside in Aberdeenshire

in 1974, after 2 years in Australia and then studying an HND in Business Studies at Cambridge College of Arts and Technology and a DMS at Dundee Tech. I lived in Banchory until 1990 before moving to Crooktree at Kincardine O'Neil

.
In 1986

, after being made redundant from the Oil Industry

I

established myself as a freelance photographer

and

began compiling an extensive collection of my photographs

North East Scotland landscape photographs

after

I established my freelance photography business.

I was a

BAPLA registered photo-library

from

1990

- 2010.
Apart from my landscape interests for a few years I was the Deeside Piper photographer and covered many events for the NTS in Grampian for 10 years. I also did general commercial and Fine Art photography and contributed to many publications and books.
My accumulated Photography Collection of film stock, B&W negatives from 1985 and my digital archive from 2003 along with all my published work has been donated to the Aberdeenshire Museum's Service for their Archives as of August 2022.
I formally retired from a commercial photography career as of 30th September, 2022 after 36 years.
Jim at Crooktree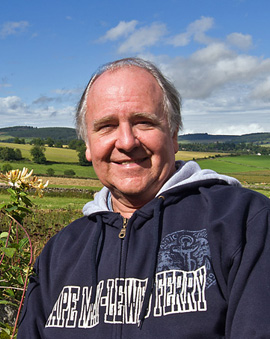 HNC in Photography Formerly an Associate Member of the Master Photographer's Association and Royal Photographic Society. I also taught traditional photography classes at Aberdeen College for their Outreach Programme as well as Digital Photography evening classes at Aboyne Community Centre. I tutored two week-long residential workshops at Balmoral Castle and day courses at Crathes Castle.

2017 AURORA-27th March

Aurora, a small display with more images on Crooktree.com in the Aurora Section and Picfair .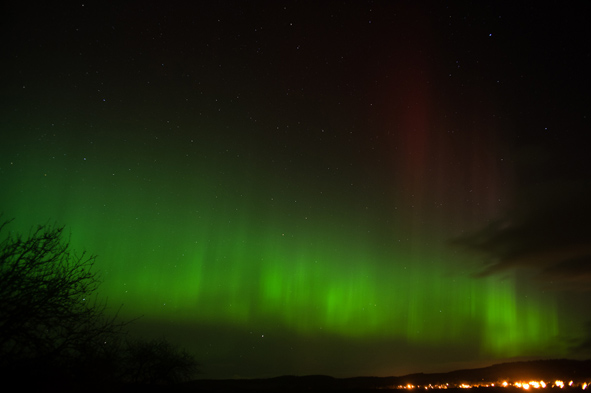 Images from that activity are on Crooktree.com and see the Links Aurora Photography article for useful information and links.
Aurora activity is currently subdued as the Solar Cycle is in the Minimum phase and the power levels of storms are not high enough to push south to the UK except on very rare occasions. There have been a couple of small storms in January 2021 and a low grade display was photographed from Lossiemouth-I had cloud cover!
Tomnaverie Stone Circle near Tarland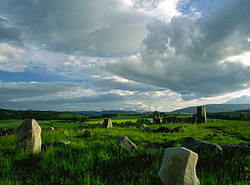 © All photographs used to illustrate this Website are my Copyright.
Only

photographs in the various Galleries can be enlarged by double-clicking them.
None of the photographs can be reproduced for commercial purposes but I am delighted for them to

be

used for personal use.
If

you require higher quality versions then please contact me at any of the ways shown below.
January 2022 gave us a small Aurora Display and although there have been others and one already into February cloud conditions stooped them being viewed. This one was an Arc on the 8th January.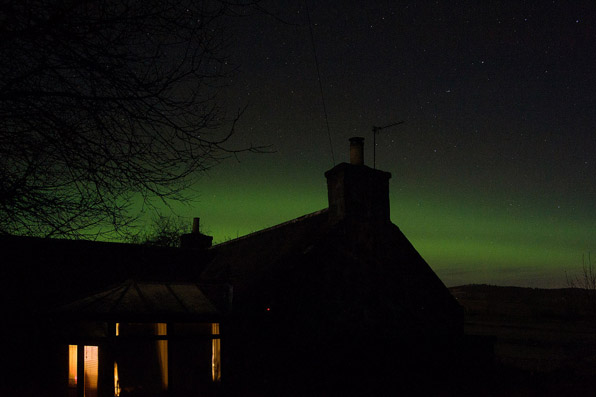 We were also given a very colourful sunrise towards the end of the month.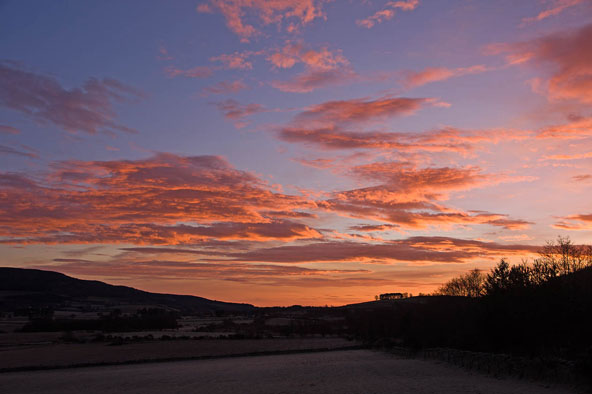 CALENDARS OF NORTH EAST SCOTLAND
Kevin's calendars for 2023-details are available on his Website.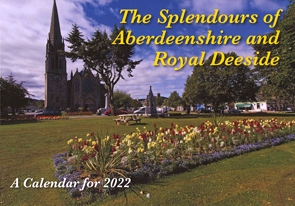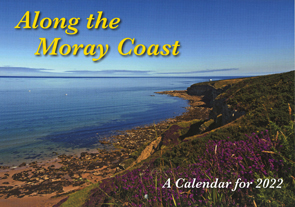 These two have my photographs in them and there is a Route 500 and Ross-shire calendar as well.
Link to KSCalendars.com or see the above page for additional details.
Young fawn on Ord Fundlie